Clay Aiken Librarian Pin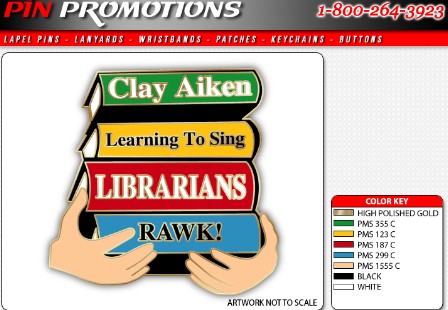 The ordering for Librarian Pins is now closed.
For those who have ordered, I should be able to get them mailed around July 25. Thank you for participating in the Clay Aiken pin trading/collecting. See you in August!
Special thanks to artquest for walking me through the process and ressamac for the wonderful pin design.