Organizations

Organizations are often the best place to go for information from experts on a subject. The organizations I have provided you have international, national and/or local affiliates. Although the websites are accessible without membership, these organizations offer additional benefits to their members.

---
International Dyslexia Association (IDA)
"The International Dyslexia Association (IDA) is a non-profit organization dedicated to helping individuals with dyslexia, their families and the communities that support them. IDA is the oldest learning disabilities organization in the nation -- founded in 1949 in memory of Dr. Samuel T. Orton, a distinguished neurologist. Throughout our rich history, our goal has been to provide the most comprehensive forum for parents, educators, and researchers to share their experiences, methods, and knowledge."
---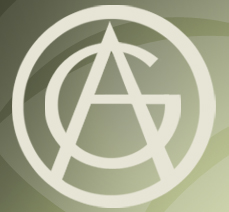 Academy of Orton-Gillingham Practitioners and Educators

"Orton-Gillingham's purpose is to establish and maintain professional and ethical standards for practitioners and educators of the Orton-Gillingham approach for the treatment of dyslexia. We examine, approve, certify, and recognize those individuals who have demonstrated competence as practitioners and educators of the Orton-Gillingham approach and to accredit programs that train such persons. Insuring professional growth of Orton-Gillingham practitioners and educators, we also promote and sponsor continuing education programs, as well as sponsor, promote and undertake research relevant to Orton-Gillingham instruction and disseminate the results of such research to professional educators, agencies, and to the public at large. Finally, we promote public awareness of the needs of children and adults with dyslexia and of the Orton-Gillingham approach for the treatment of dyslexia."
---



International Reading Association


"The International Reading Association is a professional membership organization dedicated to promoting high levels of literacy for all by improving the quality of reading instruction, disseminating research and information about reading, and encouraging the lifetime reading habit. Our members include classroom teachers, reading specialists, consultants, administrators, supervisors, university faculty, researchers, psychologists, librarians, media specialists, and parents. With members and affiliates in 99 countries, our network extends to more than 300,000 people worldwide."

The International Reading Association serves its members with professional resources designed to further five goals (from the web site):
Professional Development to enhance professional development of reading educators worldwide,
Advocacy to support research, policy, and practice that improves reading instruction and promotes the best interests of all learners and reading professionals,
Partnerships to establish and strengthen national and international alliances with other organizations, including governmental, nongovernmental, and community agencies, businesses, and industries,
Research to encourage and support research that promotes informed decision making by reading professionals, policy makers, and the public, and
Global Literacy Development to identify, focus, and provide leadership on significant literacy issues
---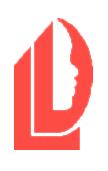 National Center for Learning Disabilities
LD.org is the official Web site of the National Center for Learning Disabilities (NCLD). "LD.org strives to be an effective, easy-to-use resource for people seeking authoritative information on learning disabilities (LD). The organization was founded in 1977.
The LD.org Mission Statement: "The mission of the National Center for Learning Disabilities (NCLD) is to increase opportunities for all individuals with learning disabilities to achieve their potential. NCLD accomplishes its mission by increasing public awareness and understanding of learning disabilities, conducting educational programs and services that promote research-based knowledge, and providing national leadership in shaping public policy. We provide solutions that help people with LD participate fully in society."
The website provides information on locating resources within a given state. A free monthly newletter is available on the website. The e-publications addresses issues related to learning disabilities for parents, care-givers, educators, advocates and individuals with learning disabilities. Special features include advice for living with LD, advocacy, and LD information and fact sheets. There are two new sites that are featured for children and their parents: Get Ready to Read and Keep Kids Learning.

---
Created by Mary M. Silgals, MLIS
August 13, 2004
Last edited February 13, 2009
Back to Main Page