Guidance Office Web Page
Allison Howard, Counselor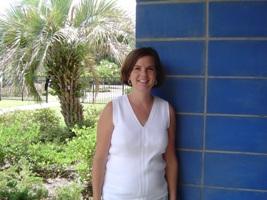 Last updated January 11, 2006

---
SAT Information Update
Students approved for 100% extended time on the SAT will be able to take the test at Trident Academy on Saturday, January 28th. Students will take the second half on Monday, January 30th. Students taking the test are to arrive at school Saturday at 8:45 am. The test should be over around 1:30 pm. The test will be given in the library unless you have approval for a reader. On Monday, students are to report to school at the regular time. The remainder of the test will be given at 9 am (after 1st period). Students will go to lunch after the test and then to 7th & 8th period classes.
What to bring to the test
1. Your admission ticket. You should have received this ticket in the mail at home. If you have not received it, access your information at the College Board website on the Internet by setting up a personal account. It's free and you will be able to see your test results and other pertinent information there. If you have problems, please contact me ASAP.
2. Photo ID: Driver's license, state-issued ID, or Passport.
4. Acceptable calculator: Look under "Test Day" at College Board for more information.
What you may also bring
1. A watch without an audible alarm.
2. A handbag or backpack. (Must be kept under a seat at all times except at breaks).
3. Snacks and drinks. (For breaks only and must be kept out of sight during testing). Snacks and drinks are not to be consumed in the library.
Juniors and seniors who wish to take the SAT are offered the opportunity to take the test at Trident. In order to receive special accommodations, the student needs to apply through the guidance office. Please come into the guidance office for more information. Remember to pay close attention to registration deadlines. Deadline information is available at the College Board web site. College Board The next SAT will be offered at Trident Academy to juniors and seniors on the following dates:
Tuesday, April 4th and Wednesday, April 5th.

---
Annual College Fair
The annual College Fair was held Monday, November 7th at the North Charleston Convention Center, Exhibit Hall B. Representatives from several local, state, and out-of-state colleges and universities were in attendance to talk to students and to provide information about their programs. All Trident Academy juniors and seniors attended the fair.

---
Student Planner
College planners are in! Come by the Guidance Office if you have not received one. To help students prepare for their college searches, the Trident Academy College Planner has been revised: College Planner Download in Word

---

Spirit Night at Chick-fil-A

The next Spirit Night will be held Tuesday, February 28th from 5-8pm. All of Trident Academy's family is invited to attend. 10% of the sale proceeds will go to Trident Academy. Remember to ask for a receipt when you order your food and put it in the box by the register so we get credit for the sale.

---

Core Essentials (Character Education Program)
The 2005-2006 monthly value this January is "Resourcefulness" – This means using what you have to get the job done.
Suggested readings:
1. The Borrowers by Mary Norton
2. Painted Dreams by Karen Lynn Williams
3. The Firehouse Mystery (Boxcar Children) by Gertrude Chandler Warner
4. Megan in Ancient Greece (Magic Attic Club) by Susan Korman
5. The History of Helpless Harry by Avi
6. The Swiss Family Robinson by Johann David Wyss
Famous Quotations:
"To invent, you need a good imagination and a pile of junk." Thomas Edison
"It's not what you've got, it's what you use that makes a difference." Zig Ziglar
"Every great advance in science was issued from a new audacity of imagination." John Dewey
"I am only one; but still I am one. I cannot do everything, but still I can do something. I will not refuse to do the something I can do." Helen Keller
Each month a new core value is introduced at Trident Academy. Teachers incorporate this value into a lesson plan often reading a book or short story which reflects this value. For more information: Core Essentials

---
Anti-Bully Program
UPDATE - January 11, 2006
Thanks to all the students, teachers, and parents who filled out the bullying surveys. If you are interested in the results from these surveys, please contact me.

---