Ms. Mary M. Silgals
Librarian/Assistive Technologist
Trident Academy
843-884-7046
Email: Mary

Welcome, to my home page. Let me tell you a little about myself.

I am a 1975 graduate of the University of Kentucky in Lexington, Kentucky. I completed a certificate course in paralegal studies at Trident Technical College in 2002. I found law was interesting, but not my cup of tea. Instead, I decided to study a subject I had grown to love while doing volunteer work, and I enrolled in the MLIS program at USC. I received my Masters in Library and Information Science, August 2004 from The College of Library and Information Science at the University of South Carolina. In October 2007 I began a second masters program with Lesley University and earned my Masters in Education in Technology in August 2009.

I am the third librarian to hold the librarian position at Trident Academy . My mentor and friend, Mrs. Terry Field, retired in May 2004 after fourteen years of service at Trident Academy. I have the privilege of working with the best professionally trained and dedicated teachers of children with learning disabilities at Trident Academy, located in Mt. Pleasant, South Carolina.

I enjoy working on web pages. I created a web directory of children's literature for children with learning disabilities as part of an assignment for one of my MLIS classes. My presentations and general information I store on the Internet can be found at my stuff.
---
My Family
Jennifer Elizabeth Silgals - graduate of St. John's College , Annapolis, Maryland. Working on Masters Degree in Social Work, University of South Carolina.
Karl Robert "Rob" Silgals - graduate of Curry College , Milton, MA. Living in Taipei, Taiwan. Studying at Taipei Normal University, Mandarin Chinese.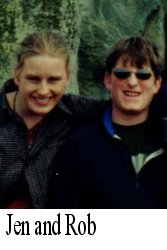 Switzerland June 2001
---
Favorite Websites:
---
Back to Trident Academy Home Page
Library Welcome and News Page