B.J. Warner, Department Head
LEAD Teachers' Corner
Welcome to Trident Academy's LEAD department's web page. LEAD stands for Language Enrichment and Development. Most students at Trident Academy meet with a LEAD teacher every day to review and/or develop language skills which are based on the Orton-Gillingham model. This page is a central location for information for the LEAD Department. All teachers are invited to contribute Internet links, documents, conference materials, and scheduled events here for easy access. Please contact the Librarian. This page is maintained by Mary Silgals, MLIS.

---
LEAD Teacher Pages
BJ Warner
Martha Trickey
Therese Kristiansen
Janet Jones
Elizabeth Alexander
Leigh Ann McCausland
Katie Kjelstrom
Suzanne Knowlton
Kathleen Loveland
Sheila Costello
---
Congratulations
Congratulations to Trident Academy upon receiving Orton-Gillingham accreditation!!! Trident is one of the few accreditated Orton-Gillingham programs in the country.
More Congratulations
Congratulations to Nancy Welsh for being honored as a SCISA Master Teacher. Nancy has been a LEAD teacher at Trident Academy for several years and has been a mentor to many of the new teachers as they have come on board.
---
Orton-Gillingham Workshop
Twenty-five faculty members and visiting teachers attended the Orton-Gillingham Workshop conducted by Orton Fellow, Emi Flynn at Trident Academy this summer. Ms. Flynn is the author of "The The ABC's of O-G."
---
Orton-Gillingham Visit
Welcome to Jean Foss and Angie Wilkins, the Orton-Gillingham accreditation team! Jean and Angie will arrive Tuesday, March 22 at 11:00am. They will be visiting the school through Thursday afternoon, March 24.
---
Dr. Robert Brooks
The workshop held by Dr. Brooks on January 12 at Trident Academy, sparked interest in his theories and philosophy of working with parents and children with learning disabilities. For more information, check out his web site which contains links to some of his articles and helpful handouts.
Dr. Brooks, a member of the Harvard Medical School faculty, is a nationally and internationally known lecturer to audiences of parents, educators, mental health professionals, and business people on topics pertaining to motivation, resilience, self-esteem, family relationships, the qualities of effective leaders and executives, and balancing our personal and professional lives. He has also written extensively about these topics. He is the author of a book titled The Self-Esteem Teacher and has co-authored many books including: Raising Resilient Children, Nurturing Resilience in Our Children, Answers to the Most Important Parenting Questions, and Seven Steps to Help Your Child Worry Less.
The following books by Dr. Brooks have been added to the library collection along with The Self-Esteem Teacher.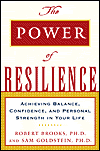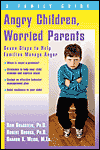 ---
New Resources in the Library
Mary Alice Satterfield met Chris A. Zeigler Dendy, author and specialist on ADHD at the South Carolina LD Conference at Trident Academy this fall. She purchased several of the author's informative materials. These resources are now available in the library for check out. The videos are located in the librarian's office and the books are located on the Teacher/Parent Resource shelf. More information on Ms. Dendy can be found at her web site.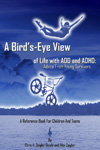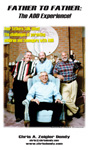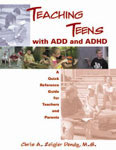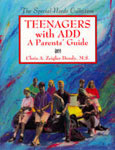 A binder with Orton-Gillingham required and suggested readings for different levels of certification is available in the library in the LEAD resource book case. Several new titles have been added to the professional/teacher/parent resource shelf. If you are looking for Orton resources, ask Ms. Silgals for assistance.
Additional background materials on the English language and learning disabilities (required or suggested Orton readings) have been added to the LEAD/Library collection. Here are a few of the new titles: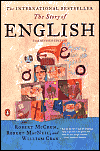 ---
Helping Your Child Study
By Joanie Gerken and Anne King
In these days of overcrowded schools, overworked teachers, and poor reading habits due to our TV age, much of the responsibility for our children's school success and mental growth lies with us, the parents. The average student spends a total of 900 hours a year in the classroom. During this year he spends about 3,285 hours in bed. This leaves 4,575 hours when his parents have the major responsibility for his learning. Still regardless of this time proportion, the home atmosphere can make or break all but the strongest student's learning patterns. Home is where most of a child's motivation is set. The livelier the interest he takes in his studies, the more he will learn. Here are a few things we parents can do: Complete article
---
Why Choose a Special School?
Colonel Myron C. Harrington, USMC ret, B.A., M.S.
Have you ever received a report card with either of the following teacher remarks? Johnny has such potential, he's just lazy. Suzie is so bright; she just needs to try harder. The truth of the matter is that both Johnny and Suzie are trying as hard as they can. You know the level of frustration your child receives when faced with hours of homework each day. You know that your child is bright, but you see the learning light being extinguished with each passing assignment. Children who are intelligent but learn in a different manner than "the norm" are often educationally abused in traditional classroom settings. Their educational needs are not being met and they are facing a dismal future. Fortunately for both Johnny and Suzie, there is hope. Complete article
---
LEAD Teachers 2006-07
Elizabeth Alexander E-Mail
Sheila Costello E-Mail

Janet Jones E-Mail

Therese Kristiansen E-Mail

Suzanne Knowlton E-Mail

Kathleen Loveland E-Mail

Leigh Ann McCausland E-Mail

Martha Trickey E-Mail

---

Teachers' In-Service
B.J. Warner's powerpoint presentation from 8/13/04 is available here.Click on "Open a Presentation," and select "presentation3.ppt" if using a Netscape browser. If using Internet Explorer, select "open" and then "presentation3.ppt." This presentation is a summary of the goals and objectives for the Lead Department for 2004-05.
---
Web Links
Academy of Orton-Gillingham Practitioners and Educators. The Academy's purpose, background, application for certification, discription of program, etc. is described on its web site.
International Dyslexia Association. The web site for IDA contains information for parents, teachers, and students of all ages. Conference information is also given.
Alliance for Accreditation. A Collaboration of Accreditation and Certification with Sponsorship by ADA: The 52nd Annual Conference, October 25, 2001.
---
This page is maintained by Mary M. Silgals, MLIS
Back to Library Menu
Back to Trident Academy Home Page
Last updated July 17, 2006