Directories

Directories are generally reference books providing listings of people, associations, institutions, companies, etc., as well as identifying information such as addresses, telephone numbers, e-mail addresses, personnel, publications, and other unique data. They may be computer or electronically based. I have provided you with three distinctively different directories. I created the last directory on Children's Literature for Children with Learning Disabilities for an assignment for the USC School of Library and Informational Science - CLIS 706.

---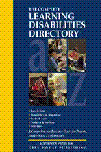 The Complete Learning Disabilities Directory, 2005/06 12th ed. Leslie Mackenzie. Millerton, NY: Grey House Publishing, Inc. 2005.

This directory contains information valuable to parents, professionals and individuals with LD."By listing organizations and material resources in over 100 categories, it offers thousands of easy-to-access entries for individuals who are searching for information about LD that will help them make informed decisions about school, work, and leisure activities. It serves as a catalog of organizations, products, and Web sites that covers the landscape in terms of variety and need, and provides multiple points of entry to help find the best set of resources for individuals with LD of all ages."

---

2004/05 The VincentCurtis Educational Register: Oldest Free Guide to Private Schools and Private Camps for Families with Children 6-18. 63rd ed. Stanford Vincent. Boston, MA:2004.

"Articles by the heads of leading independent schools, summer study programs and camps reflect the changes in educational aims and methods which thoughtful parents wish to consider."

---

Peterson's Colleges with Programs for Students with Learning Disabilities. 6th ed. Charles T Mangrum, ed. Princeton, NJ: Peterson's Guides. 2000.

This directory contains over one thousand 2-year and 4-year colleges offering special services for students with learning disabilities. Included is advice from the experts on program selection, admission process, and transitioning to college. When students and parents begin to prepare for college searches, this is a good source of information on colleges for students with ADHD who need special accommodations.

Local call numbers:
Trident Academy Library: P.R. 378.73 Pet (3rd ed. 1992)
Charleston County Library: 378.198227 Peterson (5th ed. 1997)
College of Charleston Library: L901.P4536 (6th ed. 2000)

Available for purchase:



---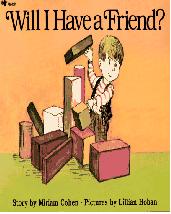 "Children's Literature: Internet Resources on Literature for Children with Learning Disabilities." Mary Silgals. 2004. http://www.marysilgals.com/
There are a multitude of websites featuring children's literature on the Internet. The purpose of this directory is to help parents and teachers locate literature which would be of interest specifically to children with learning disabilities. Although literature for other special needs children can be found on some of these web pages, this directory focuses primarily on Internet bibliographies of books for children with learning disabilities. The goal of this directory is to sort through the numerous websites and to provide the reader quick access to those websites pertaining to literature for children with learning disabilities. In addition, Internet resources are provided for those who are interested in other literacy media for children who learn differently – audio books, videos, and books on computer software.
Parents can use this directory to locate fiction and non-fictional literature on children with learning disabilities including ADHD. Parents can read books to children about other children with learning disabilities. Children also like to read stories about other children who have learning disabilities.
---

The Complete Directory for People with Disabilities: A Comprehensive Source Book for Individuals and Professionals. 11th ed. Laura Mars-Proietti, ed. Millerton, New York: Grey House Publishing. 2002.

This directory provides the reader with information on specific sources to use for assistance with various disabilities. Sections that apply to attention deficit disorder are: 6480 Assessment and Intervention Strategies, 6627 ADHD in the Schools, 7046 Attention Deficit, Media Print and Pamphlets, and 7047 Strategies for teachers. There are also listing of governmental agencies. The directory has 27 chapters and 100 subchapters . To explore in more depth, use the subject index section using the words "Learning Disabilities" or "Attention Deficit Disorders."

A variety of information is available and the directory can be used to find quick references to other subject categories such as locating camps for children with disabilities. Phone numbers, e-mail and mailing addresses are provided. "Purpose: The purpose is to provide information about products, resources, and services for the disabled. Because there are so many resources available, it is important that the information exists in an easy to access format. This directory meets these objectives. Audience: This publication is written for both general readers and healthcare professionals who are either disabled or working with those who are disabled. The language and organization is appropriate for both groups."

Local call numbers:
Trident Academy Library: Not available Charleston County Library: R 362.4 Compl 11th ed. 2003.
College of Charleston Library: R HV1553C58 12th ed. 2004
Available for purchase:

---
Created by Mary M. Silgals, MLIS
April 6, 2004
Edited November 29, 2005
Back to Main Page