Organizations

Organizations are often the best place to go for information from experts on a subject. The organizations I have provided you have national and/or local affiliates. Although the websites are accessible without membership, these organizations offer additional benefits to their members.

---
CHADD is a national organization with over 20,000 members and over 200 affiliates. The following information is provided on its website:
About AD/HD
• CHADD National Education Initiative • Frequently Asked Questions
• Fact Sheets • Caregivers
• Adults • Ask a Question about AD/HD
• Press Release • Real Science Defines AD/HD as Real Disorder
• AD/HD: Fact vs. Fiction
Your Legal Rights
• Education • Employment
• Disability Benefits • Articles/Resources
• Volunteer • Help Others Join the CHADD Family
• Calendar of Events
The local organization's mission statement is stated as "CHADD Cares." CHADD Cares works to improve the lives of people affected by ADHD through Collaborative Leadership, Advocacy, Research, Education, Support. There are three levels of membership in the organization: Education and Student, Professionals, and Organizations and Institutions.
The local CHADD organization holds its meetings at the Palmetto Low Country Behavioral Health, 2777 Speissegger Drive, Charleston, South Carolina, (843) 747-5830.
---
Council for Exceptional Children
The Council for Exceptional Children (CEC)
1110 North Glebe Road, Suite 300, Arlington, VA 22201 Hours of Operation: 8:30 AM to 5 PM, Eastern time.
Voice phone: 703/620-3660 TTY: 866/915-5000
FAX: 703/264-9494 E-mail: service@cec.sped.org
"The Council for Exceptional Children (CEC) is the largest international professional organization dedicated to improving educational outcomes for individuals with exceptionalities, students with disabilities, and/or the gifted. CEC advocates for appropriate governmental policies, sets professional standards, provides continual professional development, advocates for newly and historically underserved individuals with exceptionalities, and helps professionals obtain conditions and resources necessary for effective professional practice."
Services Provided:
• Professional development opportunities and resources • 17 divisions for specialized information
• Journals and newsletters with information on new research findings, classroom practices that work, federal legislation, and policies • Conventions and conferences
• Special education publications • Information services such as the National Clearinghouse on Careers Serving Children with Disabilities, and the IDEA Partnerships, in cooperation with the U.S. Department of Education
This organization's audience is teachers, administrators, students, parents, paraprofessionals, and related support service providers. They serve all aspects of the education and development of students with disabilities and/or those who are gifted.

---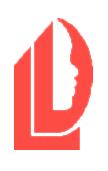 National Center for Learning Disabilities
LD.org is the official Web site of the National Center for Learning Disabilities (NCLD). "LD.org strives to be an effective, easy-to-use resource for people seeking authoritative information on learning disabilities (LD). The organization was founded in 1977.
The LD.org Mission Statement: "The mission of the National Center for Learning Disabilities (NCLD) is to increase opportunities for all individuals with learning disabilities to achieve their potential. NCLD accomplishes its mission by increasing public awareness and understanding of learning disabilities, conducting educational programs and services that promote research-based knowledge, and providing national leadership in shaping public policy. We provide solutions that help people with LD participate fully in society."
The website provides information on locating resources within a given state. A free monthly newletter is available on the website. The e-publications addresses issues related to learning disabilities for parents, care-givers, educators, advocates and individuals with learning disabilities. Special features include advice for living with LD, advocacy, and LD information and fact sheets. There are two new sites that are featured for children and their parents: Get Ready to Read and Keep Kids Learning.

---
Created by Mary M. Silgals, MLIS
April 6, 2004
Edited August 13, 2004
Back to Main Page