THIRD GRADE SUMMER READING SUGGESTIONS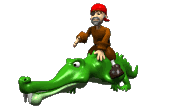 ---
Type of Book
TL - Traditional Literature
RF - Realistic Fiction I - Information Book
SF - Science Fiction F - Fantasy
S - Series or Sequel
---

Aliens Don't Wear Braces
by D. Dadey & M.T. Jones Strange doings seem to erupt whenever Mrs. Zork, the substitute art teacher shows up, in this most far-out adventure yet about the fun-filled Bailey School kids. F, S
---

Amber Brown is Not a Crayon
by Paula Danziger Friends since preschool, Amber and Justin do just about everything together. What's Amber going to do now that Justin's moving away? RF, S
---
Amelia Bedelia
by Peggy Parish Meet Amelia Bedelia, the unflappable maid who does everything literally. With her purse on her arm and hat firmly on her head, Amelia Bedelia follows instructions to a tee: change the towels? Nothing a pair of scissors can't do! Dust the furniture? That's when the perfumed dusting powder really comes in handy. Dress the chicken for dinner — well, do you want a boy chicken or a girl chicken? Amelia Bedelia's well-meaning gaffs cause readers to chuckle, but her employer to fume — it's a good thing she's such a good cook! F, S
---

Berenstain Bears and the Missing Honey
by Stan & Jan Berenstain Sister Bear, Brother Bear, Cousin Fred, and his hound Snuff search for the thief who stole Papa Bear's blackberry honey. F, S
---

The Bravest Dog Ever: The True Story of Balto
by Natalie Standiford "A compelling account, told in easy-to-read format, of a sled dog who led his team over 53 miles of Alaska wilderness to deliver medicine during an outbreak of diphtheria in 1925. Cook's softly colored illustrations enhance the drama of a proud and heroic story that young readers are sure to enjoy."—School Library Journal. I
---

Catwings
by Ursula K. Le Guin Four young cats with wings leave the city slums in search of a safe place to live, finally meeting two children with kind hands. F, S
---

The Chalk Box Kid
by Clyde Robert Bulla Nine-year-old Gregory's house does not have room for a garden, but he creates a surprising and very different garden in an unusual place. RF
---

Crow Boy
by Taro Yashima A lonely boy in a village school in Japan learned all the calls of the crows as he left his home at dawn and arrived home at sunset on schooldays. A Caldecott honor book. RF
---

Deputy Dan and the Bank Robbers
by Joseph Rosenblum Deputy Dan devises a plan to capture a notorious gang of bank robbers. RF, S
---

Dinosaurs Before Dark
by Mary Pope Osborne Eight-year-old Jack and his younger sister Annie find a magic treehouse, which whisks them back to an ancient time zone where they see live dinosaurs. F, S


---

Flat Stanley
by Jeff Brown It's been almost four decades since a bulletin board first flattened little Stanley Lambchop and transformed him into a two-dimensional reader favorite. (Well, not exactly two-dimensional: He is half an inch thick!) Now Stanley pops again into sight, introducing a new generation of beginning readers to the hilarious adventures of a paper-thin hero. F, S
---

The Giving Tree
by Shel Silverstein Shel Silverstein takes a poignant and gentle look at the art of giving and the concept of unconditional love in his deeply profound children's book The Giving Tree. The story tells of the relationship between a young boy and a tree. Giving the boy what he wants is what makes the tree happy, a function it serves throughout the boy's life. First the tree is a place for the boy to play and munch on apples, later its branches serve as a source of lumber to build a house, and later still, its trunk provides the wood for a boat. By the time the boy has become an old man, he has used so much of what the tree has to give that all that remains is a stump. Yet all the old man needs at this point is a place to sit and rest, a function the stump nicely -- and happily -- serves. RF
---

Happy Birthday Moon
by Frank Asch Bear loves the moon so much that he wants to give him a birthday present. But he doesn't know when his birthday is or what to get him. So Bear goes to have a little chat with the moon. F
---

Horrible Harry and the Ant Invasion
by Suzy Kline It's a busy time in Room 2B--an ant observation project is beginning, Miss Mackle is teaching square dancing, and class pictures are being taken. Then one of the fish from the 2B fish tank goes belly-up! Is Harry to blame? RF, S
---

Hungry, Hungry Sharks
by Joanna Cole "This introduction to sharks keeps within a first-grade reading level without sacrificing information. Cole tells about different kinds of sharks, and facts on their food consumption and innumerable teeth. The text makes clear that few sharks eat people and that sharks come in a variety of shapes and sizes."-- Booklist. I
---

John Henry
by Julius Lester Retells the life of the legendary African American hero who raced against a steam drill to cut through a mountain. TL
---

Josefina Story Quilt
by Eleanor Coerr While traveling west with her family in 1850, a young girl makes a patchwork quilt chronicling the experiences of the journey and reserves a special patch for her pet hen Josefina. F
---

Judy Moody
by Megan MacDonald Third grader Judy Moody is in a first day of school bad mood until she gets an assignment to create a collage all about herself and begins creating her masterpiece, the Me collage. RF, S
---
Junie B. Jones
by Barbara Parks When her kindergarten class has Job Day, Junie B. goes through much confusion and excitement before deciding on the "bestest" job of all. RF, S
---

The Littles
by John Peterson Behind the walls of the George W. Bigg home live the Littles, a family whose tallest member measures six inches. Like the Borrowers, the Littles get their living by appropriating whatever they need from the giants whose home their share. They earn their keep, though, by keeping the house's plumbing, electrical system, and so on in top operating condition. All is well until the Biggs go on an extended vacation, and rent their home to the Newcombs. The renters are terrible housekeepers. Soon, to the Littles' horror, the house is invaded by predators. F, S
---

Marvin Redpost: Why Pick on Me?
by Louis Sachar A small incident during recess threatens to turn nine-year-old Marvin into the outcast of his third-grade class. RF, S
---

Mirandy and Brother Wind
by Patricia McKissack To win first prize in the Junior Cakewalk, Mirandy tries to capture the wind for her partner. F
---

Miss Nelson is Missing
by Harry Allard The children in Miss Nelson's class go beyond misbehaving; they are downright terrible! Near her wits' end, Miss Nelson thinks up a brilliant plan. The next day the kids have a substitute--the nasty Viola Swamp--who loads the boys and girls with homework and never gives them a story hour. By the time Miss Nelson finally returns, the children are so grateful they behave well. But now Viola Swamp is missing.... RF, S
---

Miss Rumphius
by Barbara Cooney As a child, Miss Rumphius dreams of traveling to faraway places. Her grandfather assures her that this is possible, but also advises her to do something to make the world more beautiful. As an old lady, Miss Rumphius returns to her home by the sea, but realizes she has yet to fulfill her grandfather's wish. Inspired by her garden, Miss Rumphius creates a world of loveliness for those who live nearby. RF, S
---

The Stories Julian Tells
by Ann Cameron Relates episodes in seven-year-old Julian's life which include getting into trouble with his younger brother Huey, planting a garden, what he did to try to grow taller, losing a tooth, and finding a new friend. RF
---
Summer Reading is Killing ME
by Jon Scieszka At the beginning of summer vacation Joe, Sam, and Fred find themselves trapped inside their summer reading list, involved in a battle between good and evil characters from well-known children's books. F
---

Thank You Mr. Falker
by Patricia Polacco Trisha could paint and draw beautifully, but when she looked at words on a page, all she could see was jumble. It took a very special teacher to recognize little Trisha's dyslexia: Mr. Falker, who encouraged her to overcome her reading disability. Patricia Polacco will never forget him, and neither will we. RF
---

Zap! I'm a Mind Reader
by Dan Greenberg After an electrifying experiment in science class gives Zack a shock, he realizes that he can read other people's minds. SF, S
---
Back To Top
Back to Main Page - Summer Reading Suggestions
Created By Mary M. Silgals, MLIS, M.Ed.
April 25, 2004
Last Edited May 17, 2012
Annotations by Editors/Publishers
---