Teachers' Corner
Maintained by Mary M. Silgals, librarian

Last updated 3/30/05
Welcome to the Trident Academy teachers' library web page. If you wish for an Internet link or a document to be stored here for easy access, please let me know. Check back often for updates.
---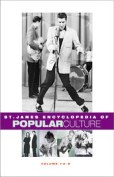 St. James Encyclopedia of Popular Culture
The award winning 5 volume set of the St. James Encyclopedia of Popular Culture has been added to the library collection.
The following description is provided by the publisher: "With its emphasis on ideas, people, events and products, this is a cross-curriculum resource that will find use among a wide variety of users. Major topics include: television, movies, theater, art, books, magazines, radio, music, sports, fashion, health, politics, trends, community life and advertising. The vast, 5-vol. set includes more than 2,700 signed essays. Ranging from 500 to 2,500 words in length, entries are written by subject experts and edited to form a consistent, readable and straightforward reference. Entries include subject-specific bibliographies and, where appropriate, photographs and textual cross-references to related essays."
---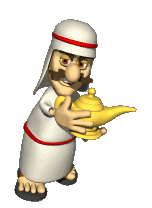 2005-06 School Year
As you think about and plan for the 2005-06 school year at Trident Academy, remember to stop by the library and let me know what supplemental materials you may need from the library. Early as it may seem, I am already receiving wish lists from teachers for next year. I welcome any inquiries, and as always, I am looking forward to working with you in locating materials for next year's curricula.
If you are interested in Web quests, hot links, etc., for next year, now is a good time to stop by the library and let me know.
---
SCASL - South Carolina Association of School Librarians
The school library convention in Florence, S.C., March 2-4, was very informative. I returned to Trident with a variety of new ideas, plus almost 100 new books to catalog. Please come by the library to see the new additions to our collection. They are located on the last book case in the center of the library.
---

Upper School A-V Inventory Update
Mrs. David and Ms. Driver are working on updating the video Excel file on all the A-V materials that are located in the teachers' lounge in the upper school building. The updated Excel file will include a column noting when a video is on reserve for a particular class. The link to the updated information will be located here.
The videos are shelved with color-codes and are on the shelves by categories: poetry, biographies, short stories, plays, classics, contemporary, and instructional. It may be easier to view the Excel file in Netscape if you select print preview on the task bar. If you use Internet Explorer, you can select "view" and then "zoom" on the tool bar and reduce the size of the sheet. This will allow you to see a whole page at a time. AV- Inventory.
---
New Books-on-Tape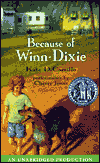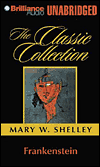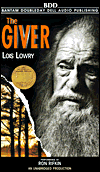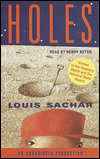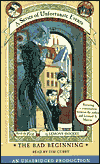 Several new books-on-tape have been added to the library collection. Since this collection is often overlooked in the librarian's office, the collection of books-on-tape has found a new home. They are now located on a hanging display shelf in the library. (Where the LEAD materials were located; LEAD materials are now on the back wall). The new blue pocket hangers include the tape/cd and the book. Students are to take the print copy home along with the tape/cd.
You will find that I have placed a tape player and headphones next to the rocking chair in case a student has free time and wishes to come to the library to listen to a book-on-tape.
For the teachers who have requested a list of what the library has available in books-on-tape, I have created an Excel file which you can find here. These are the "green" and "gold" reading levels. The Excel file for red level books can be found here. Books-on-tape may be checked out of the library by students, parents, and teachers.
---
Web Pages
Mrs. McAbee and I have collaborated to put together her science fair information on a web page. Check it out! Science Fair.If you have information that you would like easily accessible to parents and students, let me know, and we will see if it's feasible to create your own web page. These pages may be accessed through the teacher's homework page, or as Mrs. McAbee's case, through the library grid.
---
New Teacher/Parent Resources in the Library
Mary Alice Satterfield met Chris A. Zeigler Dendy, author and specialist on ADHD at the South Carolina LD Conference at Trident Academy this fall. She purchased several of the author's informative materials. These resources are now available in the library for check out. The videos are located in the librarian's office and the books are located on the Teacher/Parent Resource shelf. More information on Ms. Dendy can be found at her web site.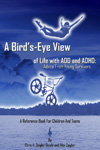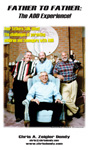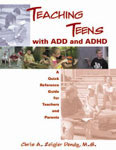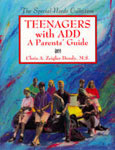 A binder with Orton-Gillingham required and suggested readings for different levels of certification is available in the library in the LEAD resource book case. Several new titles have been added to the professional/teacher/parent resource shelf. If you are looking for Orton resources, ask Ms. Silgals for assistance.
Additional background materials on the English language and learning disabilities (required or suggested Orton readings) have been added to the LEAD/Library collection. Here are a few of the new titles: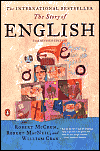 ---
Matt Christopher
Several titles of the popular Matt Christopher sports series have been added to the juvenile fiction collection. These books are excellent for reluctant readers. Fourth graders will be required to read at least one of the titles to earn a sports badge for their caps. Although these are not reading counts titles, I will be working on adding them as teacher written quizzes.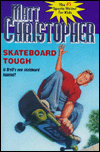 ---
No Fear Shakespeare
Added to the library collection this month is a series of "No Fear Shakespeare" titles. This series contains the complete text of the original play plus a side-by-side translation on the left-hand page that "anyone can understand." The books also contain a list of characters with descriptions. There is plenty of helpful commentary. The following titles have been added:
A Midsummer Night's Dream
Romeo and Juliet
Twelfth Night
The Tempest
Hamlet
Macbeth
Othello
The Taming of the Shrew
The Merchant of Venice
King Lear


---
New Math Videos
Mrs. Gerken has purchased seven new math videos for the lower school. The following description comes from the video catalog: "This mathematics series has been produced for Grades 2-5. Each program consists of a series of segments depicting real world contexts in which mathematics is relevant, accessible, and fun. A narrator is used to guide students through the segments and to invite them to actively participate in the program. Each video is 15 minutes." The videos are shelved in the library and are available for check-out.
Number Systems
Addition and Subtraction
Common Fractions
Money
Number Sense
Division and Multiplication
Time
---
New Lower School Biographies
Three series of biographies have been added to the library: President and Patriots, Scientists and Inventors, and Presidents and Patriots. These 47-page books are perfect for 3rd-5th graders who are looking for biographies to read and write reports on. I have added 25 books to the collection and have 10 more on order.




---
New ATLASES and Beacham's Guide to Endangered Species
Come by the library and take a look at the nine new atlases that have been added to the collection. If you teach geography, or even current events, you will want to see the new Middle East atlas and the new world atlases.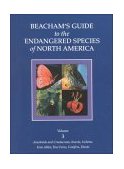 The Beacham's Guide to Endangered Species is a six volume edition that is packed full of information on the world's endangered species. The text is easy to read and is perfect for students to use when writing reports.
---
Bullies
The article Mr. Harrington mentioned in the staff/faculty meeting 8/18/2004 is available here: North Dakota State University article on bullies. Jenny Whittle has additional information available in the guidance office. For literature that addresses "Bullies," see Carol Hurst's Children's Literature Site "Bullies in Children's Literature."
---

Filamentality HOT Links
Hot Links for Tsunami Information Links to Tsunami Web Sites
Hot Links site for Presidential Campaign Issues 2004 Links to Presidential Campaign Issues
Hot Links site for WWII Information/Ideas for 5th Grade Social Studies Links to WW II Web Sites
Hot Links site for Psychology Behind the Olympics: Links to Psychology and the Olympics
Hot Links site for Writing Skills and Creative Writing Activities: Writing Links
Hot Links site for Current Events: Current Events Links
Hot Links site for Election Stuff: Election Links New links added 8/21/04. The "Living Room Candidate" is an excellent web site that provides video of the original campaign ads of the US presidential candidates from 1952 to 2000. Also linked on this site is the "Desktop Candidate" which includes some of the current presidential campaign ads. Check it out!
Hot Links site for the Olympics: Olympics Links
Print resources
A 3-ring binder on election stuff is available in the library. It contains activities, registration form, election vocabulary, etc. Come to the library to check it out.
Two 3-ring binders on science lesson plans are available in the library (grades 6-10). It contains lessons on science skills, student activities, and much more.
Don't forget! There are three 3-ring binders of literature lesson plans available in the library. Over 66 books are covered in this resource from Glencoe Literature.
---

New Videos in the Library:
PBS - SeaBiscuit
PBS - Reconstruction: The Second Civil War
PBS - Documents of Destiny
Great Geography! - VHS with teacher's guide
Great Geography! - DVD with teacher's guide
Inside a Cell - DVD with teacher's guide
Where the Red Fern Grows
Middle East Land of Contrast
European Tour: History and Tradition
Human Nutrition
Discovering Ireland
Frida Kahlo
The Home of Frank Lloyd Wright
Emily Dickinson: A Certain Slant of Life
The Odyssey of Troy
Secrets of the Aztec Empire
The Lost Legions of Rome
Magic School Bus Series:
Get Lost In Space: Take a trip out of this world
Gets planted: Helping a tiny sprout grow tall
Makes a Rainbow: The secrets of color
Taking Flight: All aboard for some plane facts
Goes to Seed: Growing places with plants
Out of this World: A crash course in asteroids and meteors
Butterflies: A flurry of exciting winged activity
Hops Home: Look into nature's own living room
Flexes Its Muscles: Let's put every body to work
Kicks Up A Storm: How to become weather-wise
In a Beehive: The buzz about bees
Eyewitness: Amphibians
---
Teacher In-Service
My powerpoint presentation from 8/13/04 is available here. Click on "teacher power point" and under "open presentation" select "teacherlibrary.ppt." Thank you for your patient attention during a rather stressful, pre-hurricane, Friday 13th.
---
Ecosystem Webquest
The link to the Ecosystem WebQuest I introduced at the teacher in-service can be found here. The Ecosystem WebQuest was created by a group of four students in my USC MLIS 761 class. My contribution was the web design, the html code, and the teacher's page. The other students, whose names are given, were responsible for writing the lesson plan.
---

Back-flip:
Have you ever stored a url on your computer at home and then needed it at school, but you could not remember the address to save your life? Back-flip allows you to access your urls anywhere. Check it out.Backflip It!
---
Interesting web sites:
Geography
National Atlas
Create a custom map.
Animated Atlas
This ten minute presentation illustrates the growth of the United States from the original thirteen states in 1789.
National Geographic Map Machine
"National Geographic's redesigned online atlas gives you the world—your way. Find nearly any place on Earth, and view it by population, climate, and much more. Plus, browse antique maps, find country facts, or plan your next outdoor adventure with our trail maps."

Government/Civics
GPO Access
"GPO Access is a service of the U.S. Government Printing Office that provides free electronic access to a wealth of important information products produced by the Federal Government. The information provided on this site is the official, published version and the information retrieved from GPO Access can be used without restriction, unless specifically noted."

Mathematics
Math World
This web site contains mathematical animations and 3-D graphics.

Psychology
Social Psychology Network
"Welcome to Social Psychology Network, the largest social psychology database on the Internet. In these pages, you'll find more than 5,000 links related to psychology."

Reference
Michigan E-Library
MEL is a web site created by librarians. It includes links to web sites which are considered by librarian contributors as the best.
Blue Web'N
"Blue Web'n is an online library of 1800 + outstanding Internet sites categorized by subject, grade level, and format (tools, references, lessons, hotlists, resources, tutorials, activities, projects). You can search by grade level (Refined Search), broad subject area (Content Areas), or specific sub-categories (Subject Area). Each week 5 new sites are added."

Teaching aids for Internet Use
Filamentality
This is the resource I used to create the Hot List for Current Events.
Web Worksheet Wizard
For an example of this resource, click Here


---
Back To Top